VIV ASIA 2023
Asia's biggest and most complete feed-to-food exhibition is returning to Bangkok on 8-10 March 2023. Stop by our booth #4122 at Impact Muang Thong Thani to meet our Feed team and learn about the latest product innovations and developments in the feed industry.
22 February 2023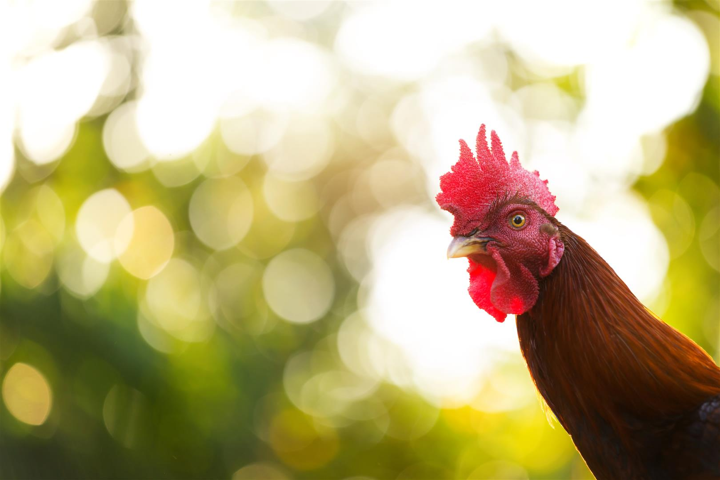 After a few years off, Asia's biggest and most complete feed-to-food exhibition is back. ​ Our feed team is looking forward to meeting everyone at VIV ASIA 2023. We will be sharing the latest trends and innovations from our technology partners around the world, so come check us out at booth #4122.
This is a must-attend show for anyone in livestock production, animal husbandry and all related sectors, from feed production to animal farming, breeding, veterinary, animal ​
​health solutions, slaughtering of meat, and processing of fish, egg, and dairy products, so we hope to see you there!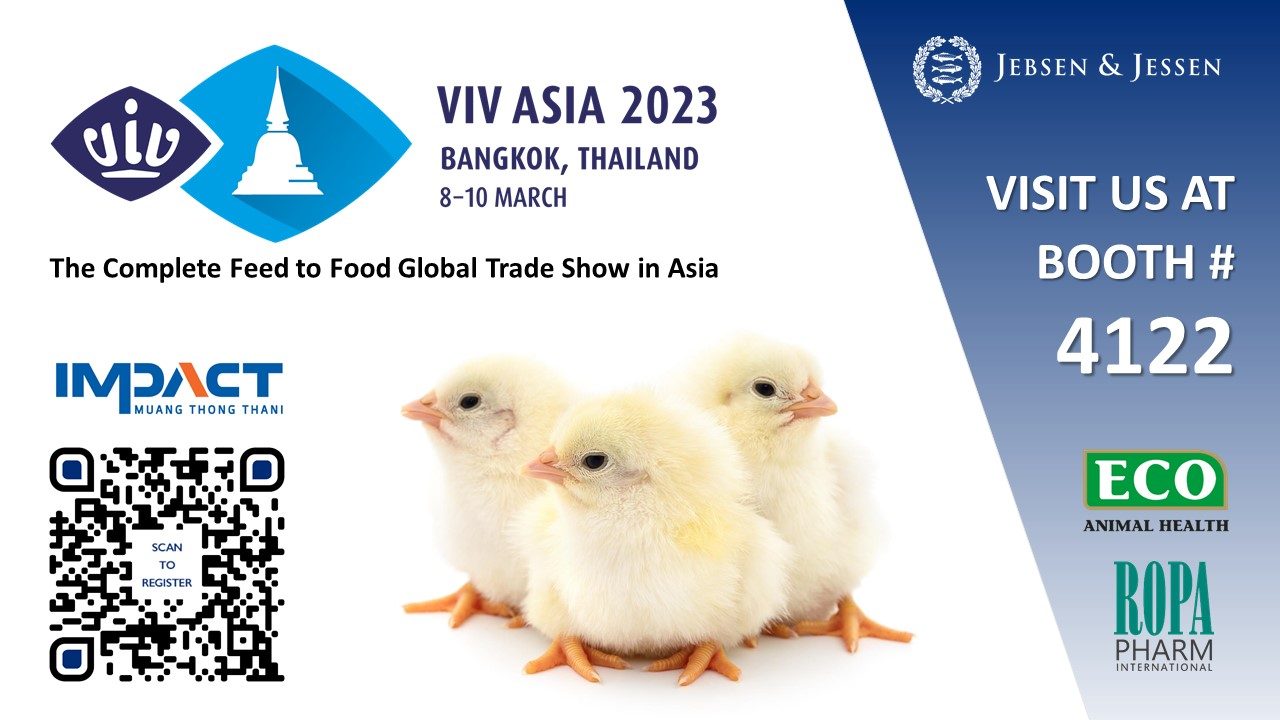 Joining our booth as co-exhibitors this year are Eco Animal Health and Ropapharm International, two of our key business partners for animal feed and health solutions.
Eco Animal Health specialises in high-quality medicines for the treatment of important diseases in the livestock sector and is dedicated to the research, development and marketing of strong brands, differentiated generics and innovative new solutions.
Ropapharm International was one of the first companies in the world that started to develop animal complementary feed with oregano oil as an active component. Since 1994 they have been specialists in the development, production, and sales of natural animal feed products.
Exhibitor Seminar
Our technology partner Eco Animal Health will be hosting a live session with Marcon Tigges on March 9 in Jupiter 7 room. Be sure to check it out.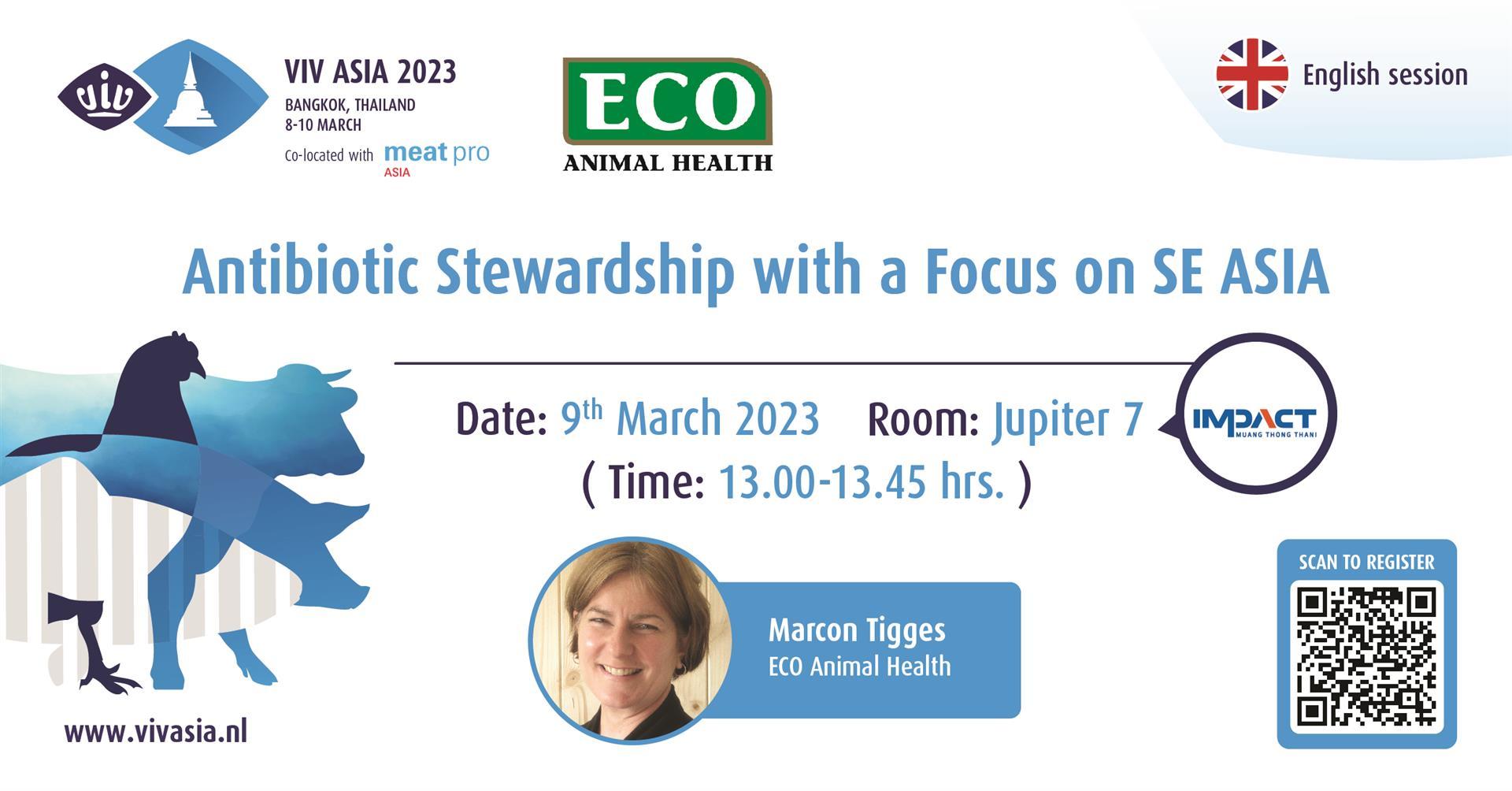 Live Interviews
We will have several live interviews streamed on our social media during VIV ASIA 2023. Don't miss your chance to learn about the latest product innovations and industry solutions from our experts and technology partners. 
Follow our Jebsen & Jessen Ingredients account on LinkedIn and Facebook so you don't miss our live events. All interviews are in Bangkok time. We will post more details on our social media channels soon!
Wednesday, March 8
11:00 – 11:15 ​ ​ ​ ​ ​ ​ ​ ​ Eco Animal Health 
15:00 – 15:15 ​ ​ ​ ​ ​ ​ ​ Ropapharm International
Thursday, March 9
11:00 – 11:15 ​ ​ ​ ​ ​ ​ ​ Hamlet Protein
15:00 – 15:15 ​ ​ ​ ​ ​ ​ Lallemand
Friday, March 10
11:00 – 11:15 ​ ​ ​ ​ ​ ​ ​ JEFO
15:00 – 15:15 ​ ​ ​ ​ ​ ​ EW Nutrition
Note: interview times are approximate and subject to change without notice