From Concept to Reality
Jebsen & Jessen Ingredients and our premier partner, Schill + Seilacher "Struktol" GmbH, recently co-exhibited at the 5th Global Rubber Latex & Tyre Expo (GRTE 2023)
9 May 2023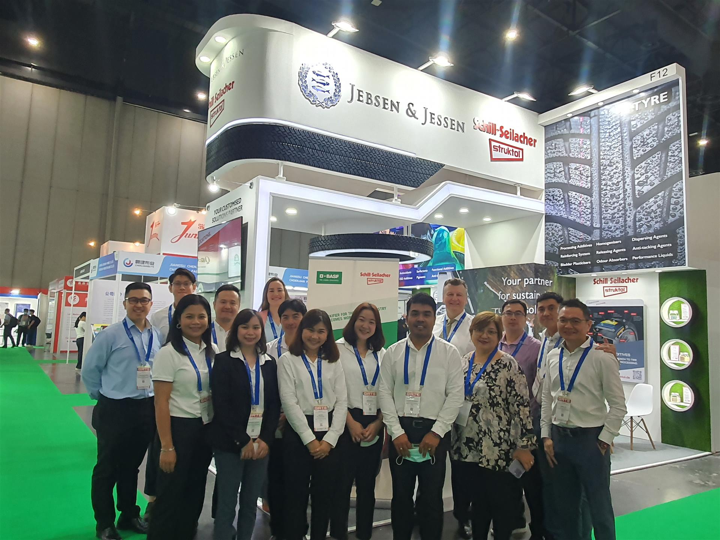 GRTE is a global exhibition showcasing the latest technological advances and products in the Tyre, Technical Rubber Goods and Latex industries. The event took place from March 29th to 31st at the BITEC venue in Bangkok.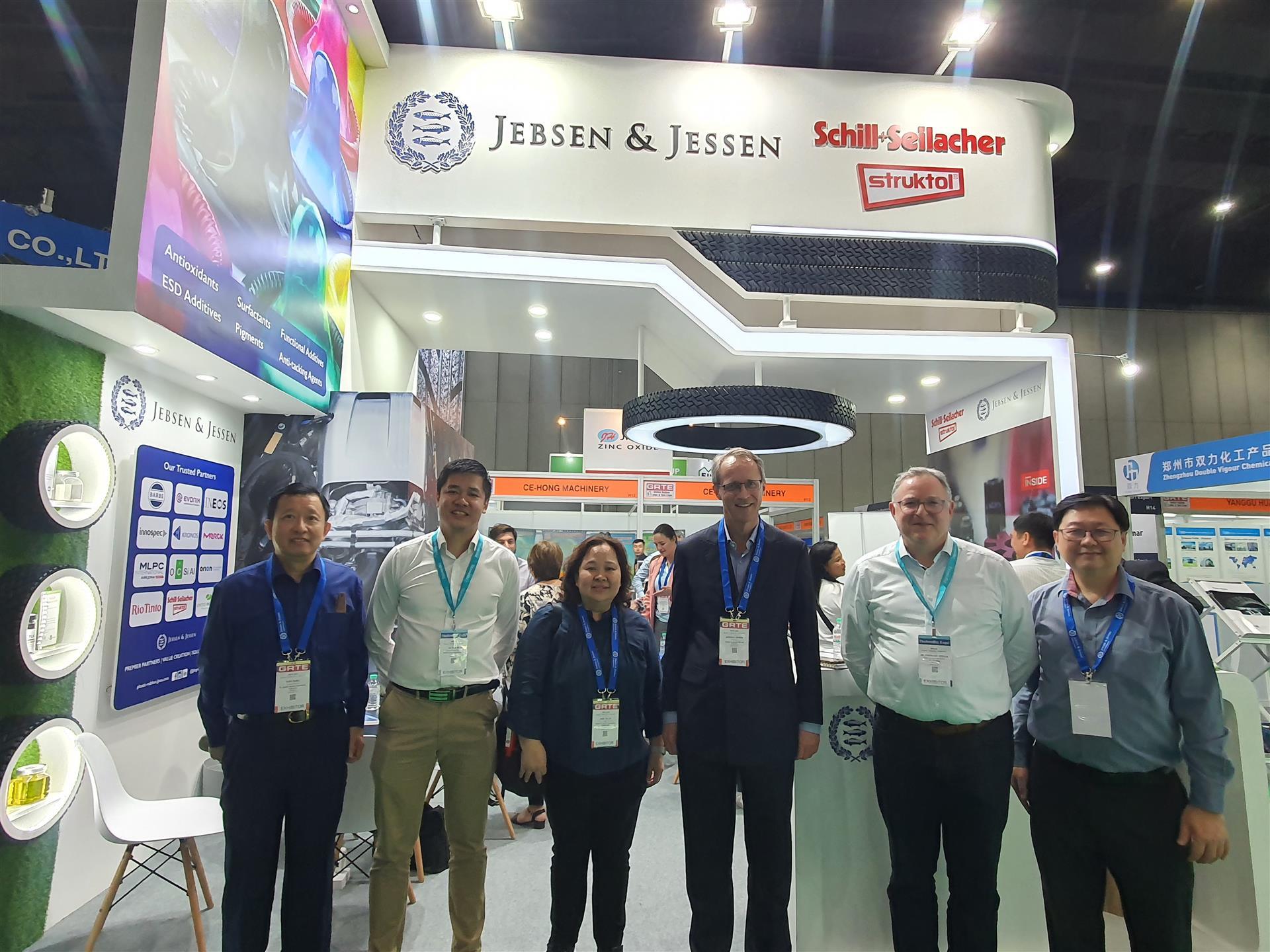 Our modern and innovative booth was one of the highlights of the show, attracting praise from our co-exhibitor Schill + Seilacher and many others. Strengthened by the technical presentations given by Schill + Seilacher's Technical Manager - Mrs Eleonora Bader, our booth was a must-stop visit for trade show visitors.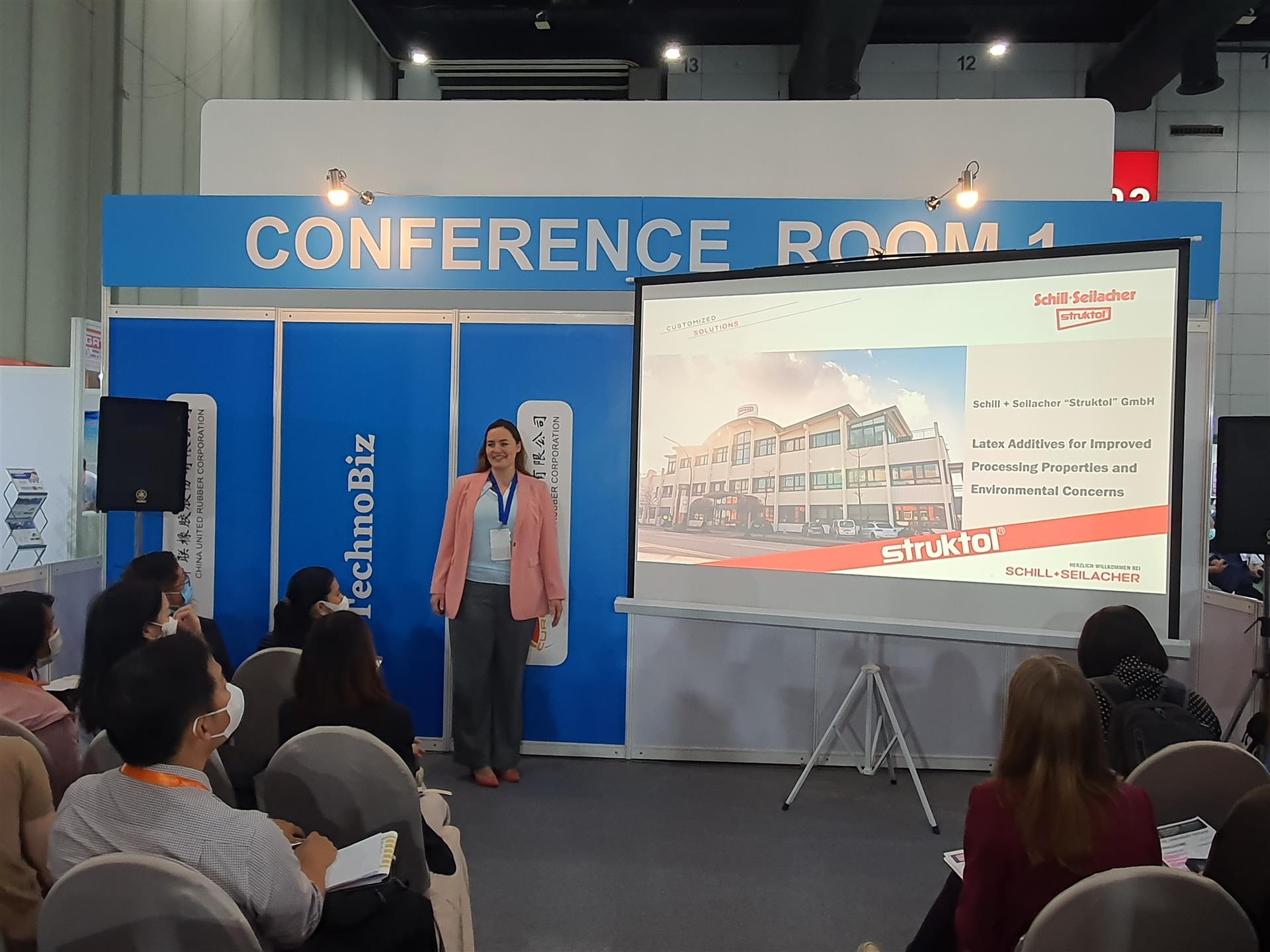 Visitors from the region and as far as Europe stopped by our booth throughout the 3-day event to check out the latest technological advances on offer from Schill + Seilacher and from many of our other key principals, such as Evonik, Orion Engineered Carbons, Hans W. Barbe, and OCSiAl.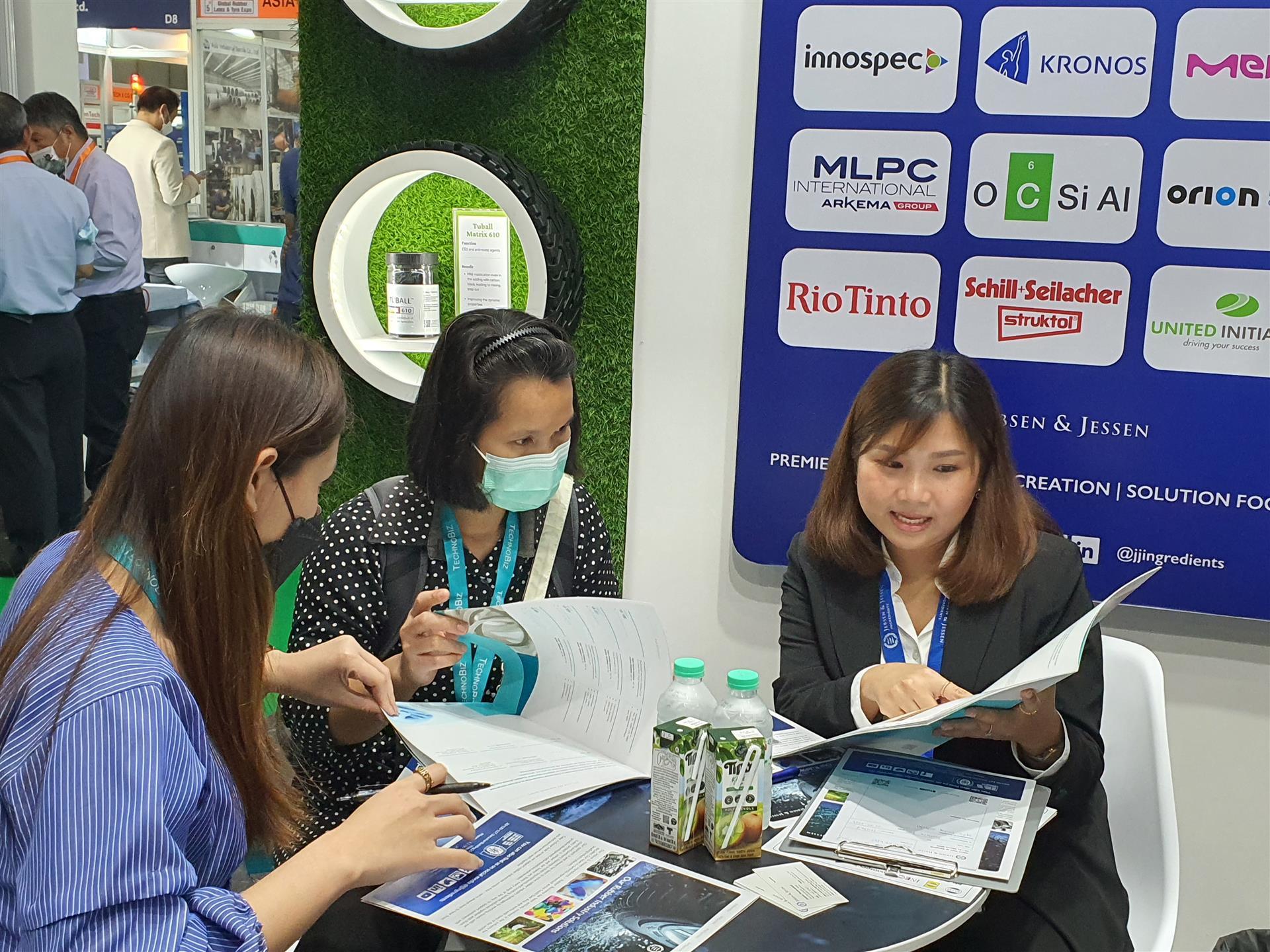 One of the new technological innovations presented by Schill + Seilacher at the event was their Performance Liquids (Struktol PFL 102/103) product line. This new line has been developed to enhance the processing of passenger tyres by reducing energy consumption during mixing and increasing both throughput and quality rating during extrusion. The production of passenger tyres with optimal properties, such as good wet traction, low rolling resistance, and high abrasion resistance, can pose a challenge for customers due to difficulties encountered during processing. However, Struktol's multi-functional Performance Liquids offer a technological solution to address these issues and help customers achieve the desired properties.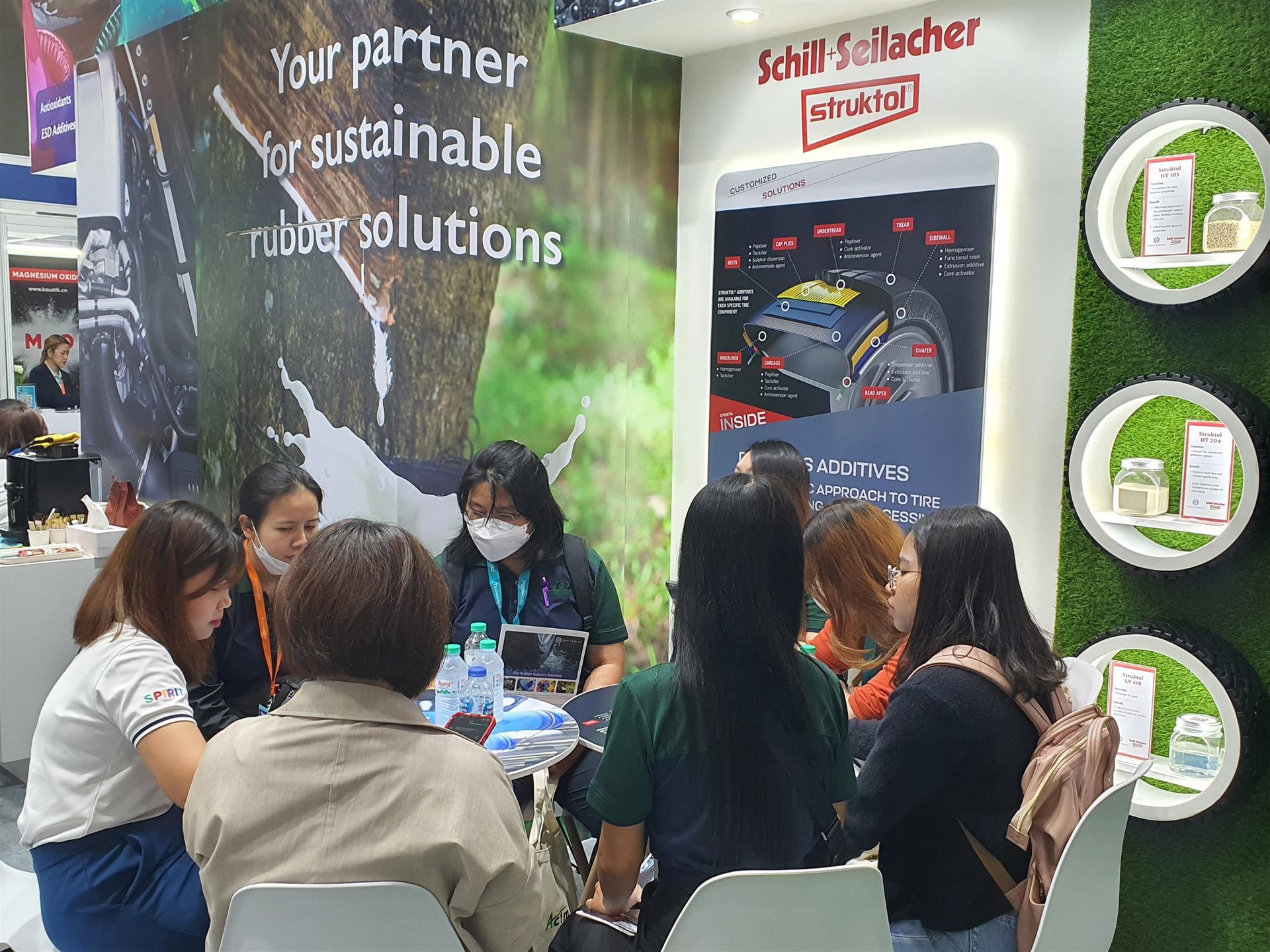 Another new product in the Struktol range showcased at the event was Odour Absorbers (Struktol A756), which serve to eliminate odours that arise naturally from processing natural and synthetic rubber. Additionally, Schill + Seilacher has innovated a range of Struktol latex additives that address the latex gloves and condom industries.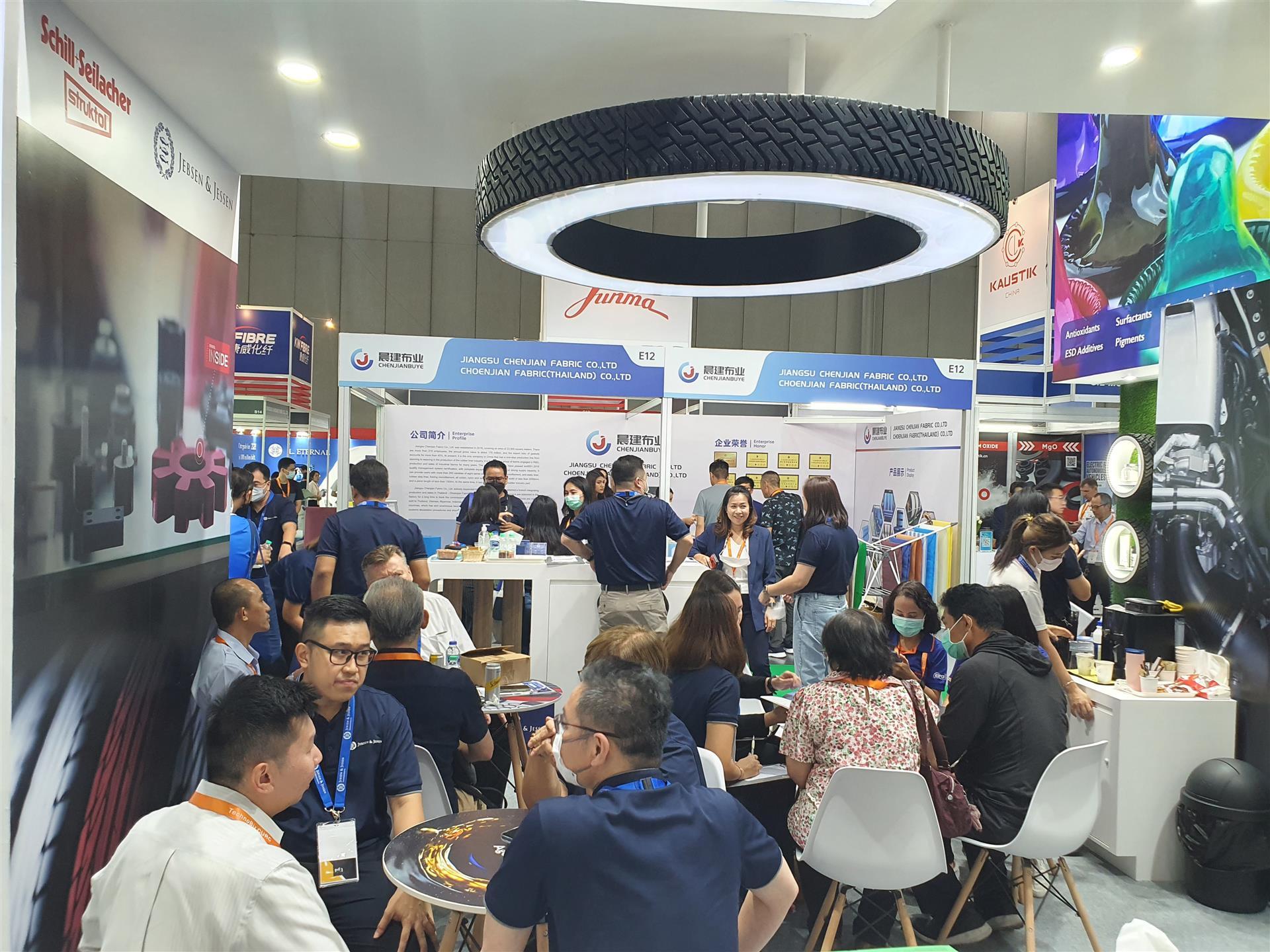 GRTE 2023 was a huge success, effectively showcasing and strengthening the longstanding partnership between Jebsen & Jessen and Schill + Seilacher. Furthermore, the event underscored Schill + Seilacher's exceptional technological expertise, firmly establishing them as a top-tier technology leader in the realm of rubber additives. When combined with Jebsen & Jessen's extensive distribution networks and local support and expertise, this fruitful partnership is well-positioned to serve the ASEAN region and beyond for years to come!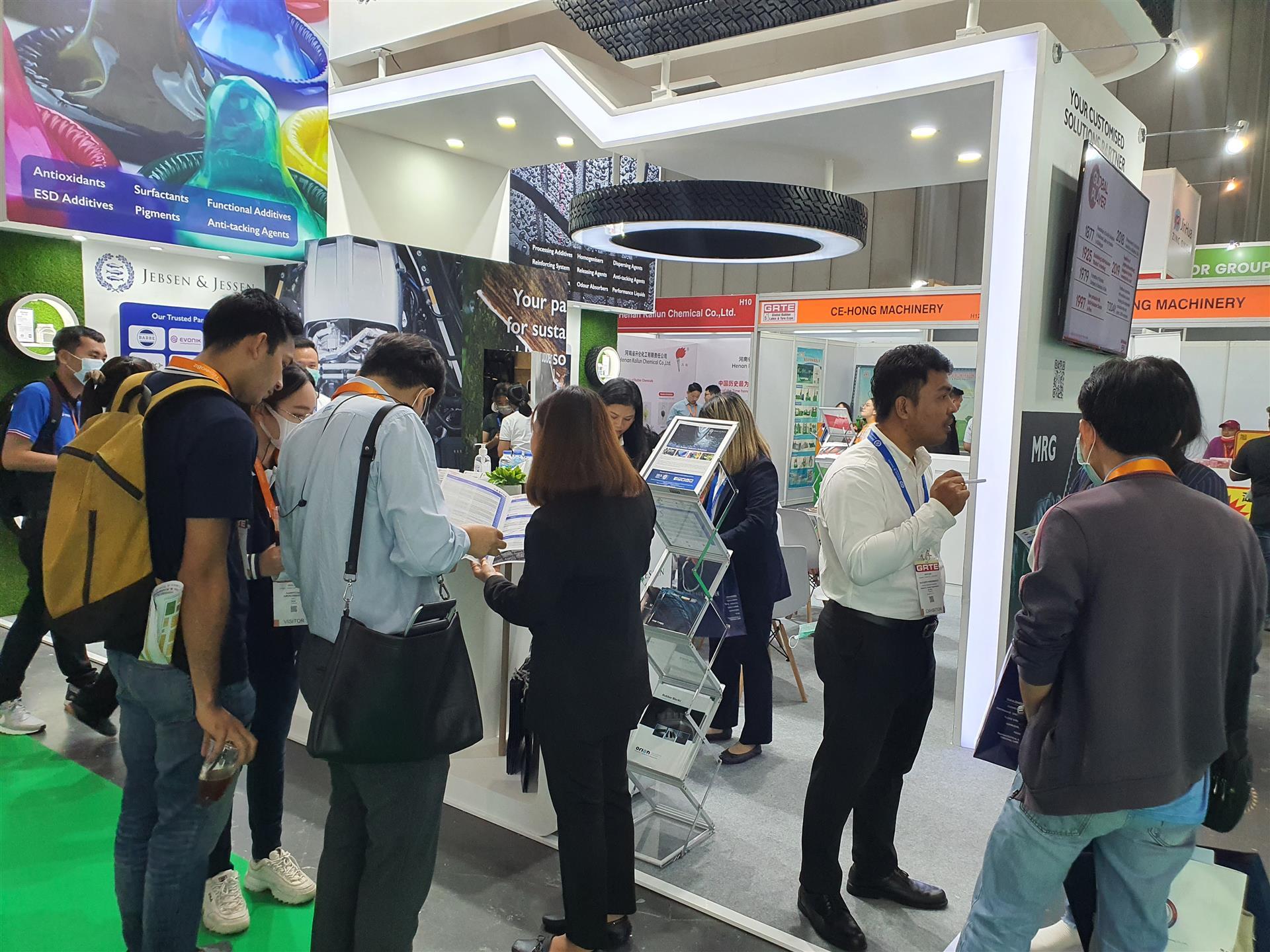 This event would not have been possible without the rubber and support teams working together tirelessly to bring our vision to life. Schill + Seilacher's Head of Sales, Mr. Guido Robbe, who joined us for the duration of the event praised our efforts: "I am glad to co-exhibit at this show with our long-time partner Jebsen & Jessen and am greatly impressed by the speed at which the Jebsen & Jessen team organised the booth that attracted so many customers at the show - without a doubt the most modern and creative booth here."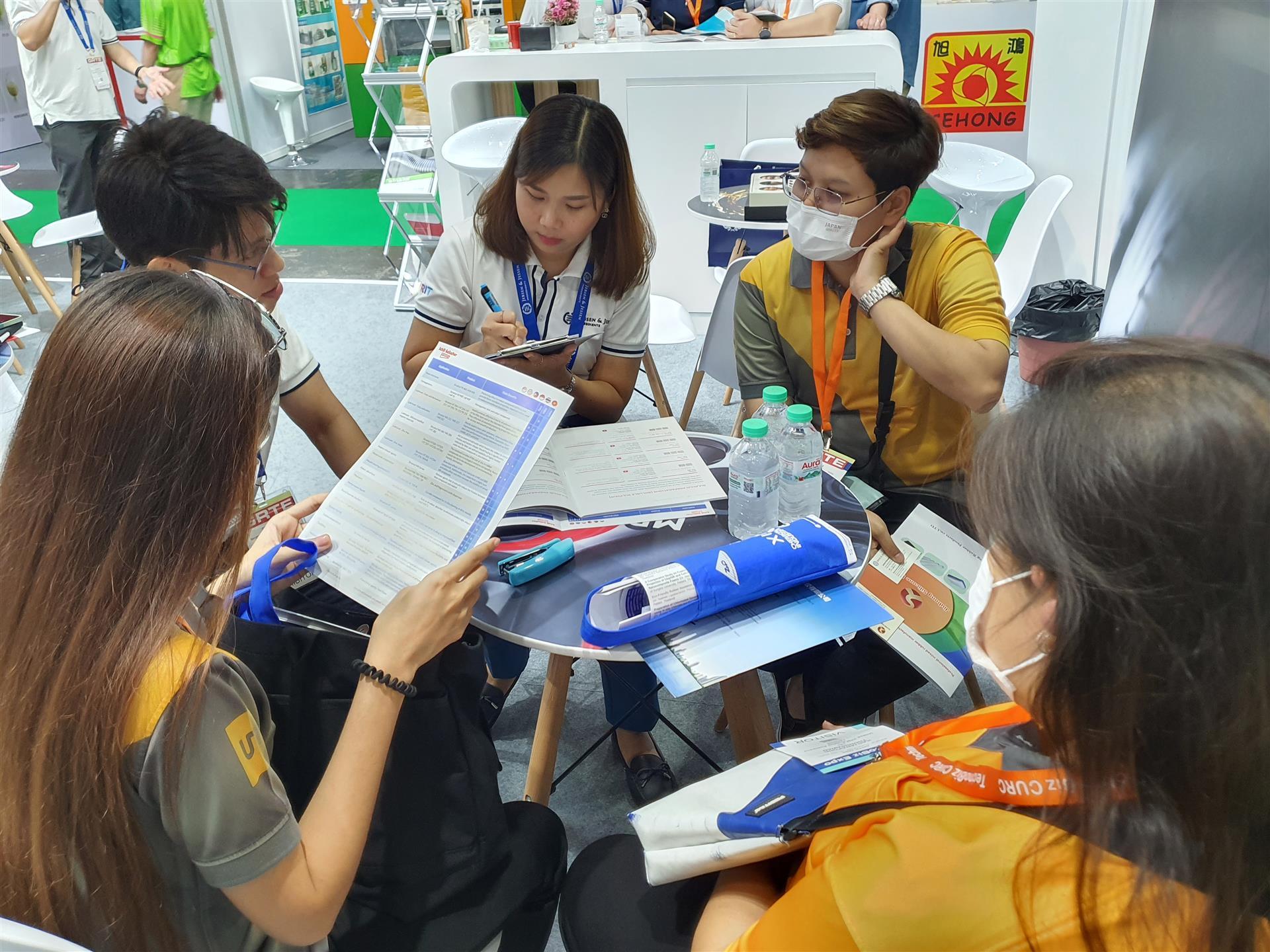 Needless to say, we are thrilled with the outcome and couldn't be more pleased! Do you want to learn more about the rubber solutions we have on offer? Please don't hesitate to contact us or check out our rubber website at plastic-rubber.jjsea.com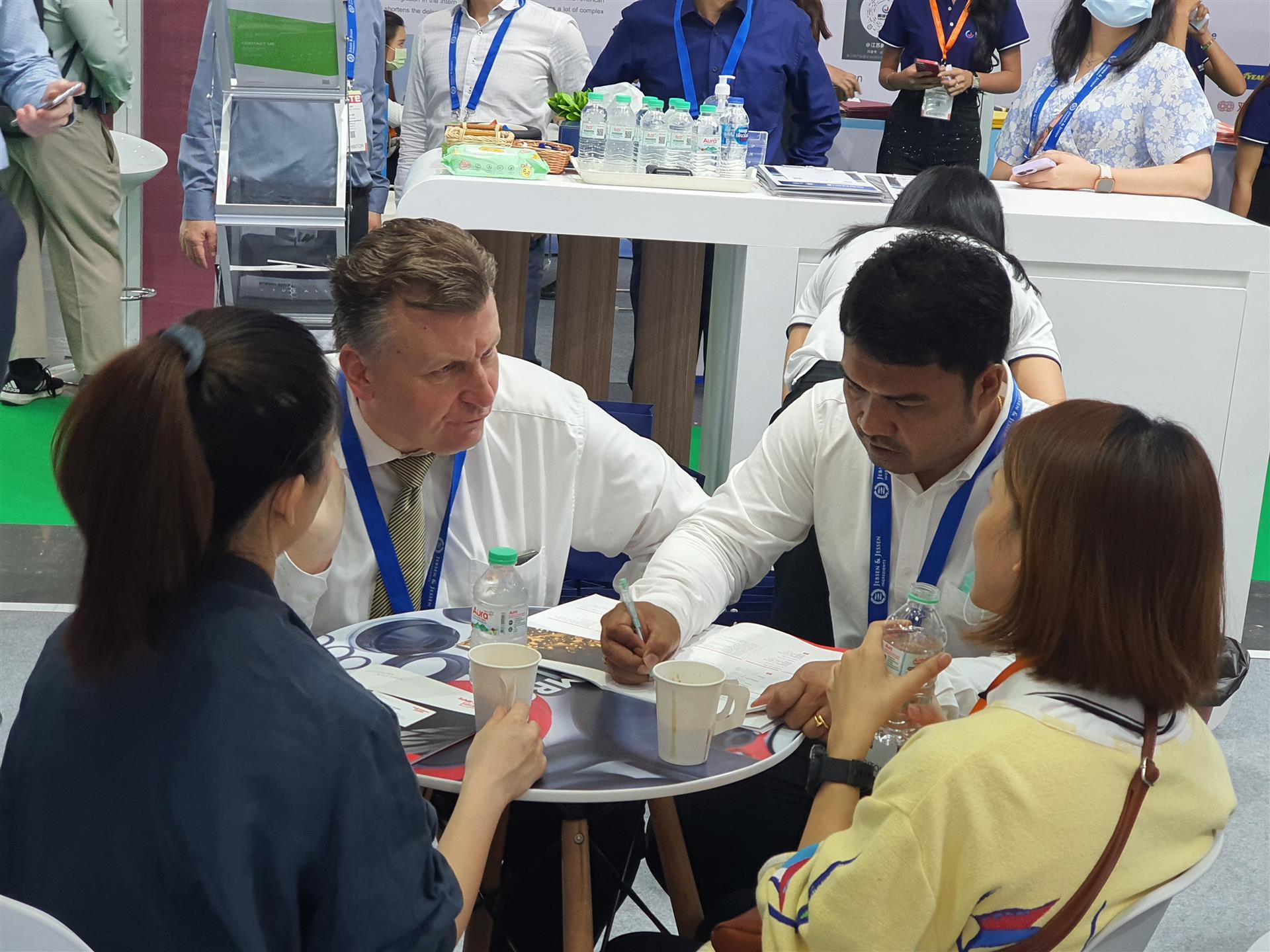 Article contributed by Steven Loh, Department Manager/Regional Portfolio Manager – Plastics & Rubber