Dancing with Lions
Our Malaysia and Singapore offices launched into the Chinese New Year with traditional lion dances, bringing good luck and fortune.
7 February 2023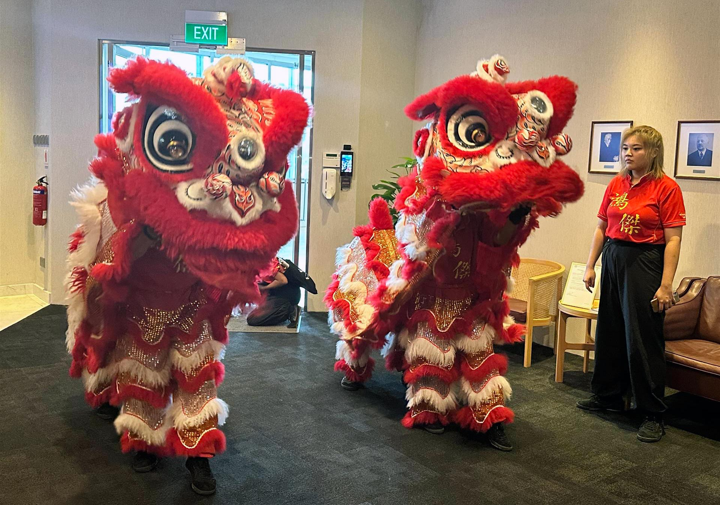 Upon returning to the offices after Year of the Rabbit celebrations with family and friends, our colleagues in Malaysia and Singapore officially kicked off the lunar new year with traditional lion dances.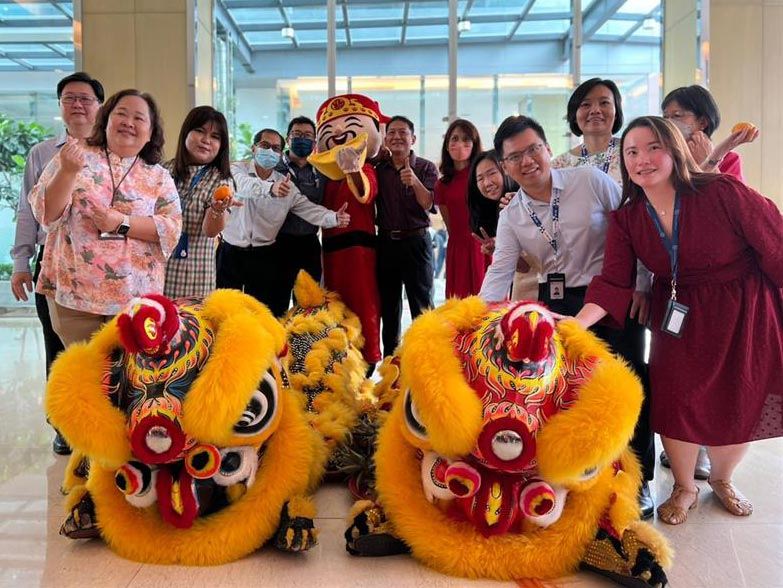 The lion dance is a traditional Chinese dance where performance artists dressed as lions mimic the movement of a lion. Usually performed during Chinese New Year and other big occasions, these dances are meant to bring good luck and prosperity.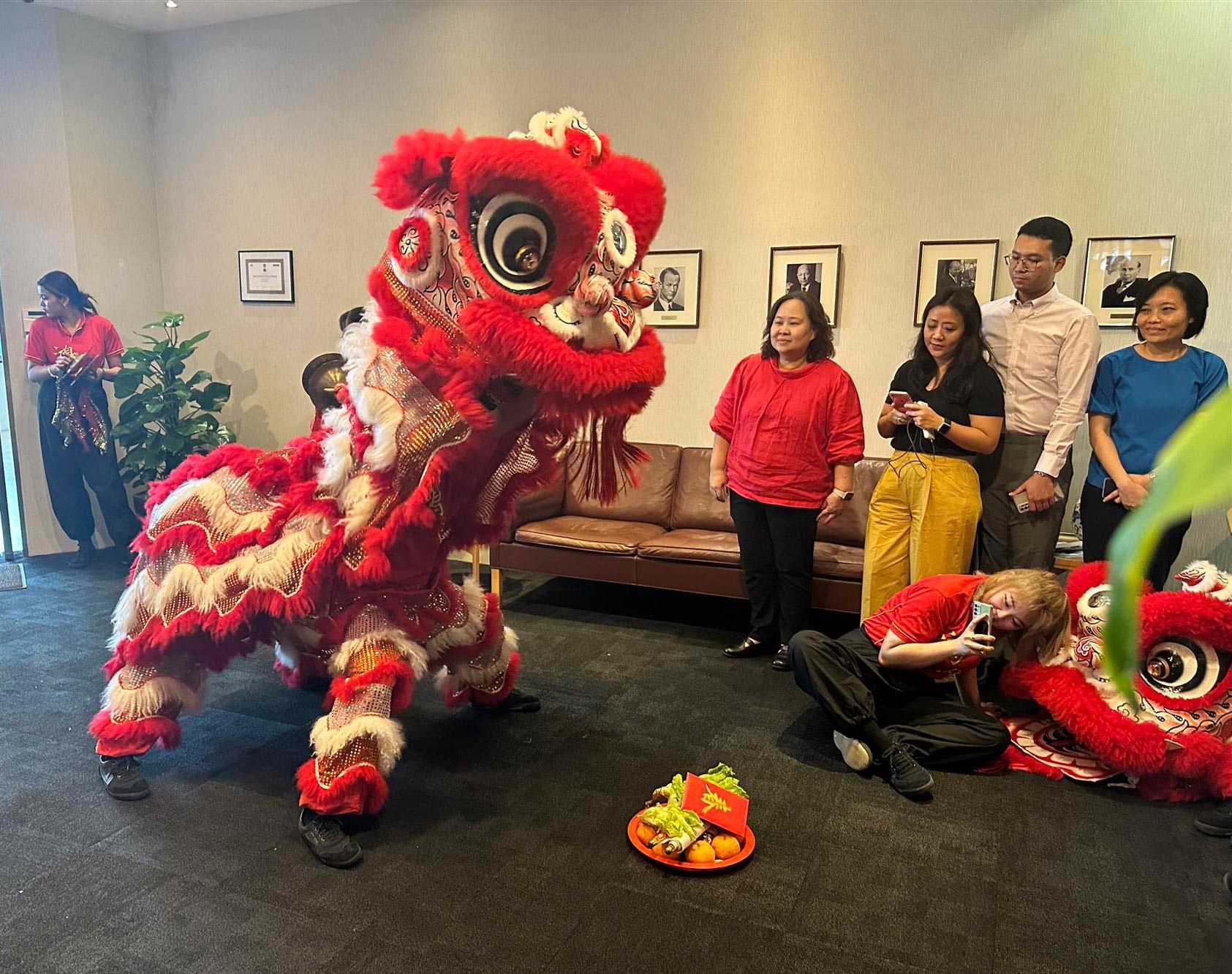 To participate, colleagues place two oranges and an Ang Pao (red envelope) on their desks, and in return, the lions bless them with their traditional dance ceremony. Lettuce is often added to the offering as well. The lion eats the lettuce and spits it back out, spreading wealth and good fortune to all those around.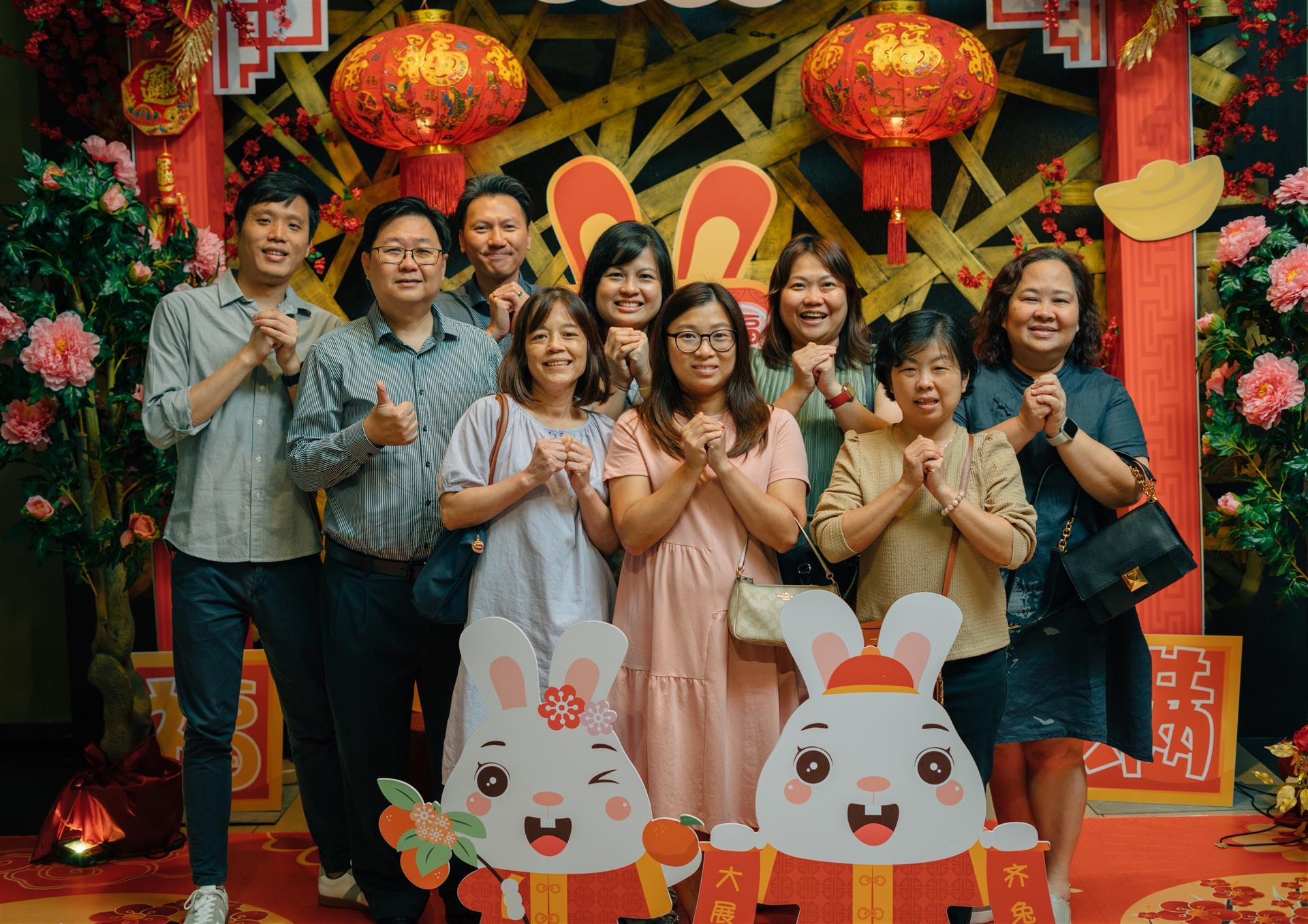 The offices were filled with smiles, laughter and hope, as the lions went from desk to desk spreading good luck and fortune to all in attendance. Everyone was delighted with the return of this annual tradition after a couple of years of absence (due to the global pandemic).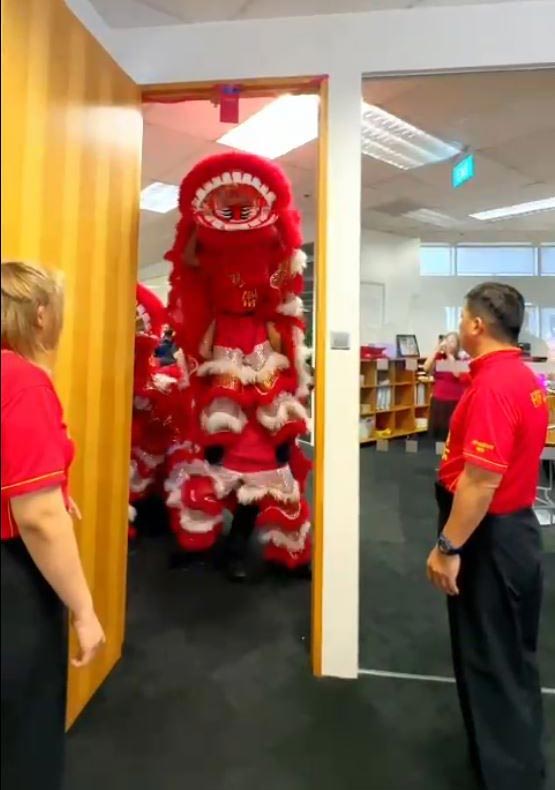 It took the lions several attempts to finally grab the Ang Pao hanging from the door frame (pictured above) of our CEO Lim Siew Tin's office. As with many of our own goals, this task required the lions' teamwork and persistence to complete. Even though the lions failed the first few times to get the Ang Pao, they eventually succeeded.
Attitude and mindset in life and work are so important - ultimately, you will achieve your targets and succeed, as long as you keep trying! That is the message our teams wanted to share with us! Never give up, and don't be afraid to ask others for help!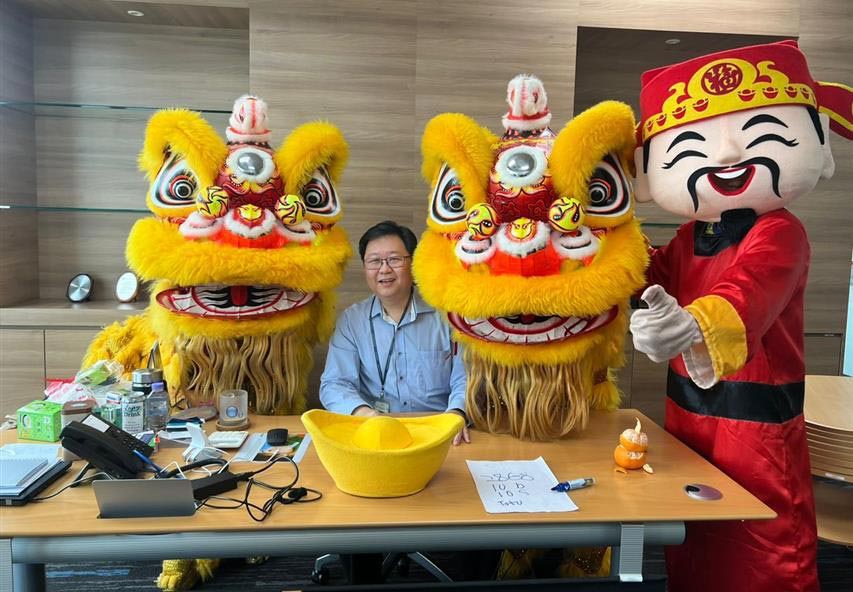 Wishing everyone a very happy, healthy and prosperous year of the rabbit (and a happy year of the cat in Vietnam).